MEET THE LDREG TEAM
Selling or finding a home is one of the highest financial transactions you will make in your lifetime. You need a support system, someone who is there for you and will work hard in your best interest. 
The team members of the Laurie Duepner Real Estate Group are match makers. We actively match sellers to buyers and find buyers a home that fits their dreams. With over 30 years combined of real estate sales and marketing, we are ready to team up with you to reach your real estate goals.  We are a full time – full service real estate team.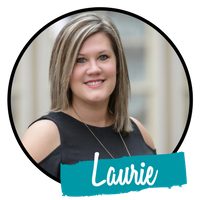 636-328-2433
lduepner@bhhsselectstl.com
LAURIE DUEPNER
REALTOR®
Laurie Duepner has been with the company since she was originally licensed in 2012.  Prior to her real estate career, she earned a Bachelor's degree in Business Administration with an emphasis in Marketing from the University of Missouri, St Louis. She began her career path through sports marketing, recruiting, and bartending until she focused on her love of real estate. Now, Laurie will finish 2017 as the top individual agent in the St Charles County office with 47 transactions, totaling nearly $10 million in sales.
Laurie is thrilled with the team she has along her side. While running a business built mostly on referrals, she has focused on sticking to the basics and providing an extremely high level of customer service.  Her goal has always been to make the entire home buying or selling process as smooth and stress free as possible. With what she believes in the perfect team to move forward with, Laurie looks forward to providing an even higher level of care to her clients with a full team behind her. 
Laurie is currently raising her three children along with her husband in Lake St Louis. As she was also born and raised in St Charles County, she loves being able to bring them up with several of the same experiences she had. They love playing and watching sports, enjoying as much time outdoors as possible, and traveling whenever possible, mostly involving her son's hockey tournaments.  She wouldn't have it any other way!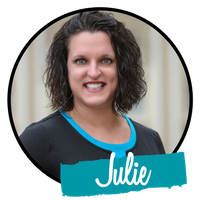 314-307-3968
jcolin@bhhsselectstl.com
JULIE COLIN
BROKER | REALTOR®
Born and raised in a rural town in Warren County, Julie grew up on a Christmas Tree Farm and played many sports in her early days. She is number 5 of 6 children and is married with two daughters. Family time is what drives Julie to be successful and why she loves the real estate industry. Throughout the year, she loves to get away in their camper and enjoy the outdoors. 
Julie started her career in the real estate industry in 2000 as an agent's assistant while attending Missouri Baptist University.  Before making her move to the Laurie Duepner Real Estate Group, Julie was the company's Marketing Manager playing an integral part of the implementation of marketing and technology for the company. 
"My goal is to first become your trusted real estate advisor and second, your friend. Your real estate needs are my priority and I will be pragmatic throughout your, sometimes, emotional journey. Along the way, I want to learn who you are and what drives you to be the best version of yourself.  That will allow me to find the perfect foundation for you to achieve your future goals, your home. I look forward to earning your trust to find you a place to call home."
636-353-3605
kdolan@bhhsselectstl.com
KIM DOLAN
ADMINISTRATIVE ASSISTANT
Born and raised in St Louis, Kim is number 3 of 4 children and kept busy playing volleyball and was active in the marching band. She went on to continue her volleyball career at Lindenwood University for two years before transferring to Southern Illinois Univeristy Edwardsville and focusing on her degrees, where she earned a Bachelor of Science in Kinesiology and a Master of Science in Adapted Physical Education. She worked with individuals with disabilities for several years before taking time to focus on her family. She is married with three boys and a bonus daughter. When she is not cheering on her kids from the soccer sidelines, she enjoys camping with her family, crafting and baking.
---
---